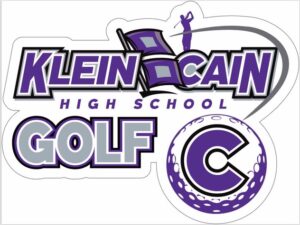 The 2019-2020 Hurricane Golf season is among us. Golf is a game that is primarily played on open-aired courses, in which a small ball is struck into holes in the ground by various types of clubs. The team has been around since the 2017-2018 school year but has mostly gone under the radar. They work every day after school, practicing to improve their skills.
Putting the Green
"We either play 9 holes, go to the range, or go to the putting greens," Madeline Adamson, a member of the Girls Golf Team said. "Practices go from a 1-1:30 hours on the range to 2-2:30 hours… at Gleannloch on Tuesdays and Thursdays, and Raveneaux on Wednesdays."
The team has over 24 members with three of the boys being apart of the 6A Boys All-District team. The team includes Davis Byrd, Matthew Spauduling, and Andrew Spaulding. Matthew Spaulding was named the 6A MVP of the year last season. He made it to regionals, state, and finally won at districts.
"I enjoy golf because we can all just have fun around each other but we all know when we need to just work on our golf game," Adamson said.
There is a lot for the Cain Golf Team to look forward to this year with them having such a successful season last year, this being our first season with seniors, and a new coach [Coach Johnson] there is a lot for the team to be excited for.
"She watches us and tells us how to improve by it and gives us as many opportunities as possible to be the best we can be," Adamson said.
Klein Cain Golf will start competing in matches soon, with hopes that fellow hurricanes will come out to support. This year might be a hole in one for the team. 
"I hope that one of our teams will advance to regional and state tournament," Adamson said.