December had not just marked the end of 2019, but the decade itself, and it's crazy to think how much has come and gone between 2010 and now. We've seen the rise of streaming services and the fall of cable, the increase in popularity of the Superhero genre, and Disney's entertainment take over.
Now, creating this list was not an easy task, as ten years have gone by and many great films have come around. Putting together a list consisting of only ten of the best films of the last decade has given me an exponential amount of stress, we've seen films like 2010's Toy Story 3, 2012's Moonrise Kingdom, 2014's John Wick, and 2016's Deadpool. To put it simply, there has been a sizable amount of variety in films this past decade, and many of them great, that's what makes this list so hard to put together.
To make this easier, the list has been made separating the films with its respective genres consisting of Drama, Comedy, Horror, Foreign, Animated, Action, Indie, and Blockbuster. I'm excluding Documentaries primarily because I feel as though many don't watch them enough to care about it being on the list. Now with those details out of the way, this is the top 10 best movies of the 2010s.
Horror
It's not very common for me to truly enjoy the Horror genre, as most of them are just a bunch of cheesy B movies scattered throughout the years, now that's not necessarily a bad thing if you're just looking for fun, entertaining movies to pass the time, but that's not for me. For me, great horror films are very far in between, I say films like 2014's The Babadook or 2014's It Follows. Horror films with great atmosphere and suspense like new coming director Ari Aster's Hereditary (2018) or Dan Trachtenberg's 10 Cloverfield Lane (2016).
This past decade, new standout horror directors have come into the spotlight like Robert Eggers, director of 2015's The VVitch and 2019's The Lighthouse or Jordan Peele, director of Us (2019) and my pick for the best horror, 2017's Get Out.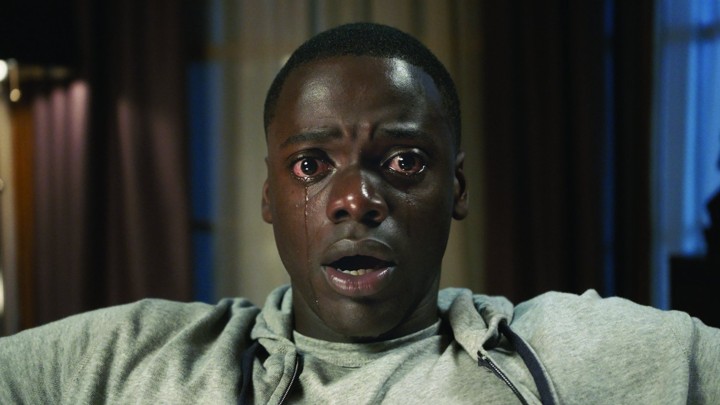 Now Get Out may not be the scariest or the most supernatural oriented horror film, but I believe it is best from plot to performances and thrills alone. It is effective as both a film and as social commentary, by showing us the many relevant flaws in our society and using it to the plot's advantage flawlessly. There are symbolism and allegory sprinkled throughout the film, adding an extra layer of depth to the film, masterfully done by Peele. Get Out has even gone on to win the Best Original Screenplay for the 90th Academy Awards, so for me, this film is one you shouldn't miss.
Indie
Often an overlooked genre, indie houses some of the best low budget independent films to date. There have been films like Lenny Abrahamson's 2015 thriller, Room, starring Brie Larson which won her the Academy Award for Best Actress. Then in 2016, there was Berry Jenkins' Academy Award-winning Moonlight and in 2017 there was Greta Gerwig's Golden Globe-winning Lady Bird starring Saoirse Ronan who also won the Golden Globe's Best Actress Award in a Musical or Comedy for her role. Now as much as I love the aforementioned films, it was a close tie between Taika Waititi's Hunt for the Wilderpeople (2016) and Debra Granik's Leave No Trace (2018). However, I couldn't help but give this spot to David Lowrey's 2017 film, A Ghost Story.
There has rarely been a film that stuck with me as much as A Ghost Story did. It follows a deep but simplistic plot of a man after death, and it is a haunting, thought-provoking film about the nature of life, death, time and space itself. I was left in awe by the end of the film like never before, and I sat there during the credits reflecting on what I had just experienced. And though not for everyone, it has some most mesmerizing cinematography, done by Andrew Droz Palermo, and a stellar performance by Rooney Mara. A Ghost Story is definitely worth a watch.
Animated
Animation is a genre for both kids and adults to enjoy, and they have grown much since their first introduction in 1906. It has evolved from the 2D cartoony animation to fully computer-generated 3D worlds, introduced first in 1995 with the beloved Toy Story. Since then, animation has evolved more and more, creating sophisticated, vibrant, and stylized films.
We've seen many great animated films this last decade. For example, there was 2010's How to Train Your Dragon, Rango (2011), and The LEGO Movie (2014). Disney, meanwhile, has been primarily dominating the animated film side of the spectrum with the likes of Tangled (2010), Frozen (2013), and Moana (2016). Pixar is in the same league as well with Toy Story 3 (2010), Inside Out (2016), Coco (2016), Incredibles 2 (2018), and the recent Toy Story 4 (2019). But it isn't just Pixar/Disney that have made great animated films. In 2018 Wes Anderson made the astounding Isle of Dogs. Sony making the award-winning, super-stylized Spider-Man: Into the Spiderverse (2018) and to say this now, it was a close one between that and my pick for the best animated film of last decade, and it isn't even an American one, but a foreign, more specifically Japanese, I chose Your Name (2016).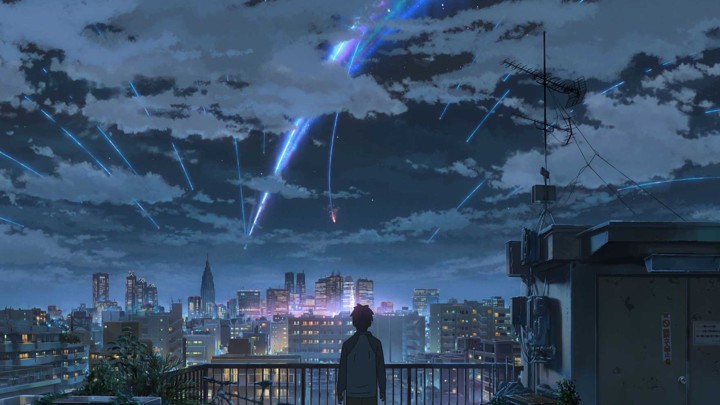 Though I'm not the biggest fan of Japanese animated film/shows, I couldn't help but put Your Name as the best-animated film. It is a truly beautiful tale about connection, with a beautifully written message and astoundingly written characters and an oddly real story. It is emotional, stunning, and superb, and something that I would recommend.
Foreign
Speaking of foreign films, I feel as though not too many people really pay attention to films outside of the U.S., so that's why I want to shed some light on this "genre". Foreign films consist of literally any other country's film. For example, some of the best and noteworthy films ever made come from South Korea, France, Poland, Japan and many more. I'll say this now, it was quite difficult trying to pick out my favorite foreign film, not because I've seen some really bad ones, but because there have been so many good ones. 
There's Denis Villeneuve, director of many critically acclaimed domestic films like Prisoners (2013), Sicario (2015), Arrival (2016), and Blade Runner 2049 (2017), he also directed the French-Canadian film Incendies (2015). In South Korea, there was Kim Jee-Woon's I Saw the Devil (2010) starring award-winning actor, singer, and model Lee Byung-hun. In 2011, there was the brilliant Iranian film, A Separation, directed by Asghar Farhadi. But for this spot on the list, it's hard for me to pick between Park Chan-wook's The Handmaiden (2016) and Paweł Pawlikowski's Ida (2013) so instead, I picked Bong Joon-ho's most recent Palme d'Or winning film, Parasite (2019).
Now, Parasite is still fresh in my mind after seeing it only weeks before, and I have to say, it is easily the best film I've seen from Joon-ho, as he directed 2009's Mother, Snowpiecer (2013), and Okja (2017). Parasite is quite similar and different at the same time from his previous outings, it dives deep into themes of social injustices, class, and greed. It has stunning and absolutely captivating performances from literally all of its cast (I don't want to name them all as that would take too long.). I can see why Parasite won the Palme d'Or at Cannes this year, as it is an absolute must-watch.
Action
Finally, on to something more exciting, action. Everybody loves a good action movie, and action itself is pretty self-explanatory. There's Christopher Nolan's exceptional 2010 film Inception, then there's Sam Mendes on Daniel Craig's third film as James Bond, Skyfall (2012), and finally Doug Liman's Edge of Tomorrow (2014). Honestly, this was a pretty easy pick, it was between Gareth Evans' The Raid: Redemption (2011) and George Miller's Mad Max: Fury Road (2015). In the end, it had to be Mad Max.
Easily, Mad Max: Fury Road delivered on everything an action film should be. It had the action (obviously), it had the set pieces, the performances, and a decently outstanding story. Not much else to say there but that it is definitely the best action film we've seen in the past ten years.
Comedy
Everybody enjoys a good laugh, and comedy has always been a staple in film since it began. This past decade, there were many comedies that were pretty awful, but with bad also comes good. In the past ten years, we saw films like Edgar Wright's Scott Pilgrim vs. The World (2010), Phil Lord and Chris Miller's 21 Jump Street (2012), and Wes Anderson's Moonrise Kingdom (2012).
Comedy is a hard one to pick out, so I decided to pick two best comedies for this spot on the list. Martin Scorsese's 2013 biopic of Wall Street stockbroker, Jordan Belfort, The Wolf of Wall Street was a close pick as well as Shane Black's The Nice Guys (2016) and surprisingly two superhero films, Marvel's Thor Ragnarok (2017) and Tim Miller's Deadpool (2016). But I have to give the first pick to Quentin Tarantino's 9th film Once Upon a Time in… Hollywood (2019).
As you know, Tarantino is no stranger to making some of the best and most memorable films to date, Once Upon a Time in Hollywood is no exception. Though not your typical comedy, this film has some great performances from both Leonardo Dicaprio and Brad Pitt, and even though it doesn't really run on a plot it's very enjoyable just watching these characters play out, and to the film's conclusion leading to an exciting and inevitable Tarantino-esque ending that will make it all worth your time.
Now throughout this article, I've mentioned Wes Anderson a few times, and I think it's about time to give one of his films a spot on this list, The Grand Budapest Hotel (2014). What other films could there have been if not Grand Budapest for best comedy? It's funny and dramatic, the performances superb and hilarious all mixed in with the Wes Anderson formula. The colors, the camera movements, the characters, there's no other like it.
Drama
Easily the most popular genre on the list, Drama has often dominated when it comes to award season and rightfully so. There had been hundreds of thousands of outstanding drama films that have raised the bar higher and higher with each outing. I'm talking about films like 2010's Black Swan, 2011's Melancholia, 2012's Django Unchained, 2014's Birdman, and 2017's Phantom Thread. Since there are so many great films in this genre, I'm going to so what I did with the comedy pick and choose two.
For my first pick, I was going to go for Damien Chazelle's Whiplash (2014), but instead, I decided to go for his second film, La La Land (2016). Starring Ryan Gosling and Emma Stone, La La Land has won four Academy Awards for Best Actress (for Emma Stone), for Best Original Music Score (for Justin Hurwitz), Best Cinematography (for Linus Sandgren), Best Production Design (for David Wasco and Sandy Reynolds-Wasco), and finally Best Director (for Damien Chazelle). La La Land also went on to win numerous BAFTAs, Golden Globes, and Guild Awards as well. The film itself is a highly emotional rollercoaster of a ride one that will have you singing along to its music happily to later listening to it crying, this is a film I cannot suggest enough, and there's no doubt in mind that this is surely going to be a classic in the future.
Now my first pick was a pretty painless one, but for this, I've seen none more demanding. I was having quite a hard time picking between so many great films like Inside Llewyn Davis (2013), or Ex Machina (2015), or even Nightcrawler (2014), but I eventually managed to narrow it down to a couple that honestly just stuck with me. There was Berry Jenkin's If Beale Street Could Talk (2018), Christopher Nolan's Interstellar (2014), and Yorgos Lanthimos' The Lobster (2015). But for all that, I had chosen from Scorsese's most recent film The Irishman (2019), Noah Baumbach's Marriage Story (2019), and my pick for the best drama film, 2012's The Master.
Directed by Paul Thomas Anderson, this film doesn't play with deep meanings or layers, instead, it just follows a man and that man alone. It dives into the idea and dynamic of The Master and Slave, The Leader and Soldier, all captured in a mesmerizing hypnotic fashion by cinematographer Mihai Malaimare Jr., with an awe-inspiring performance by Philip Seymour Hoffman and more notably Joaquin Phoenix. I don't think I've seen any other film of the sort, and I have to say, though there is an argument to be made that this film is nowhere near the best of the decade, there is no argument that this film is a unique, significant piece of art.
Blockbuster
Now finally nearing the end, the last genre on the list, blockbuster. Well, it's not actually a genre but more of a selection of high grossing movies, and for me, I contemplated picking most if not all the Marvel Cinematic Universe movies, but obviously, that wouldn't be fair. There have been more than just MCU blockbusters that have made its way into theatres like Star Wars: The Force Awakens (2015), X-Men: Days of Future Past (2014), and even all of Andy Serkis' Planet of the Apes reboot trilogy. But even though my pick's sequels may be bigger and better, there's no beating the originality and cultural influence that it's had since it's release. The film I'm talking about is Marvel's The Avengers (2012).
I know that there have been way better movies that I could have picked for the best blockbuster, for example, Avengers: Infinity War (2018) and Endgame (2019). Even I think James Mangold's Logan (2017) is better and even the best film in this category overall, but I can't help but pick the first Avengers movie. The overall impact on pop culture as we know it today rooted in this movie, even segueing mainstream audiences into this whole cinematic universe that they are now so invested in. The Avengers is a fun and enjoyable movie that have been engraved in the minds of so many, with its major impact on not just film or comic-book lovers, but the world itself, this movie has managed to do something that no other film or movie could ever do, define a generation.